Exclusive Interview with When Rivers Meet
Newsletter issue 3, 6th Jul 2020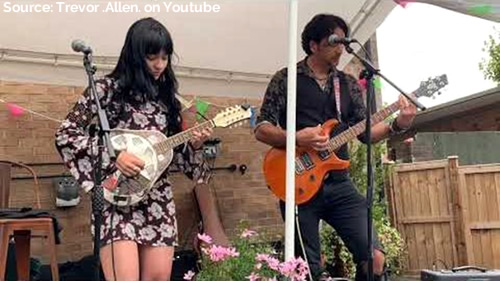 How did you meet/ get together? Was it a case of music or romance first?
G: More alcohol first really! I went to work in Aaron's local pub as a bar maid. It actually took us several years before we started playing music together. I was in a Meatloaf Tribute Band at the time and Aaron was involved in various rock projects.
What does the music-making process involve for you both? Do lyrics or music typically come first? How is the creative process shared between the two of you?
A: When we first started writing together it was very difficult! We would have different visions for the songs but in the last year we've really got into a groove. Grace is the melody maker and I write the majority of the lyrics. We've just finished writing our album which will be released later in the year and it's been awesome to create something we are so proud of together.
You tour a lot - do you typically write music on the road as and when inspiration grabs you or do you have a set time for songwriting when you're not on tour?
G & A: We tend to write in down time. When we are on tour we are so geared into gig mode we can't relax enough to song write. Although we are always recording voice memos on our phones of hook line ideas or riffs.
What has been your best gig so far?
G & A: It may seem predictable but it was actually our second slot at the 2019 Dereham Blues Festival which was outside The Red Lion. We had only just started to put our blues set together and as we were playing the audience was growing and so appreciative of our music it really gave us a boost!
Who would you compare your musical style to? Who would say is your biggest influence?
G & A: We are very influenced by British Blues/Rock legends like Free, Bad Company, Cream. But we are also very inspired by 1930's Bluesmen like Robert Johnson.
What does the future hold for When Rivers Meet?
G & A: Lots of new music, lots of gigs and many miles on our old VW!