Wanna Play in 2024?

APPLICATIONS TO PLAY AT THE 2024 FESTIVAL ARE NOW OPEN
To submit your application to take part in one of the UK's greatest Blues music festivals, please read the information, terms and conditions below and hit the button at the bottom of the page for the application form. We look forward to seeing you in July!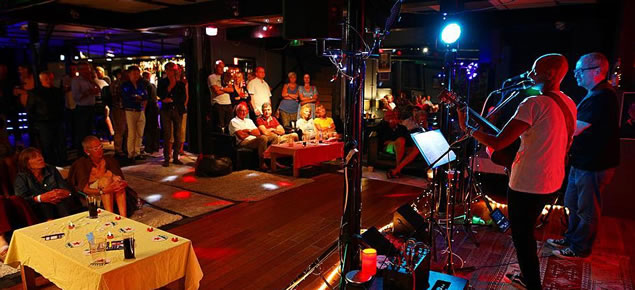 This is a growing, dedicated blues festival and acts perform at some 12 or more venues throughout the town of Dereham over four days. We receive more applications from musicians and bands wanting to play than there are slots.
So there has to be a selection process which is undertaken by our band selection team, all of whom are gigging blues musicians. All bands will be assessed by the same criteria throughout a process designed to deliver fairness. The criteria and process used to make this selection is a formal and semi-quantitative one along the following lines:
We want to have a balanced programme of blues styles, so we ask ourselves if the acts are close to the mainstream blues genre.
We need a balance of solo, duo and band acts to fill the variety (size and style) of venues in the town.
We want to maintain a high standard of performing. So we look at videos of the applicants, paying more attention to footage of the bands actually performing live rather than "glossy" promo or studio videos, although these are also valuable info for us. We also like to assess the stage "presence" of the act, as well as the range and type of blues material they play.
We like to know about the band's experience of live performance and so are interested in their gig history and any reviews they receive.
We also like to have a balance of established acts as well as new up and coming ones.
We also like to give slots to a mix of local bands and those from further afield in the UK.
We will inform the bands the outcome of their application to play at the earliest possible moment.

Information for bands/acts wanting to play Dereham Blues Festival on the 11th, 12th,13th & 14th July 2024. (Please note, Wednesday 10th July is our opening concert only.)
Please read and understand ALL terms and conditions BEFORE applying to play. Your application is considered as an acceptance of the following:
Terms & Conditions
Each band/act is hired by two of at least 12 venues
The band/act will perform at least a one hour slot at each of TWO venues selected by the festival organisers.
Acts will provide their own P.A. and backline unless otherwise notified.
When the band/act is allocated their slots, they will be informed if their PA is required or not.
Each venue will pay the band the set rate as follows:
Thursday & Friday pm:
Full bands only - £180 double slot (2 hours with break)
Saturday:
Acoustic solo or duo - £60 per one hour slot
(i.e. £120 for playing at two venues)
Full bands - £90 per hour slot
(i.e. £180 for playing at two venues or one double 9pm-11pm slot at one venue)
Sunday:
Full bands only - £180 double slot (2 hours with break)
Acoustic solo or duo - £60 per one hour slot
Big Blues Jam Sessions - No rates applicable
We realize these rates are below the current pub rate. This is for two main reasons: The venues accrue large overheads as they pay for extra staff and five or more bands over the whole event, and as the reputation and audiences of the festival grows, we are being oversubscribed each year with bands and unfortunately have to turn many away. So the earlier you get your application in the better chance you have of playing.
Applications for 2024 close on February 1st 2024.
The festival is a voluntary non profit making organisation who receive no fees from the event.
If you think your band members would accept the conditions and would like to take part in the festival please apply using the application form when applications are open.
If you have any queries about any of the above, please contact us through our email: derehambluesfestival@gmail.com; we will be pleased to answer them.