A Brief History of Dereham
Dating back to the Neolithic Bronze age, Dereham is the second largest town in the Breckland District, with a population of approximately 19,000. It is situated in the dead centre of Norfolk, next to the main A47 and just half an hour west of Norwich. It is thought that the name Dereham (formally Deerham), derived from a deer park that once existed in the area.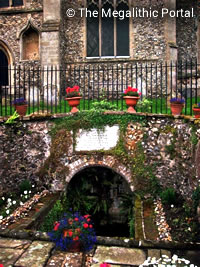 The town lies on the site of a monastery founded by Saint Withburga in the seventh century. A holy well at the western end of St Nicholas' Church supposedly began to flow when her body was stolen from the town by monks from Ely, who took the remains back to their town.
An attempt was made in the 18th century to turn Dereham into a spa town by building a bath house over Withburga's Well. It was described at the time as a hideous building of brick and plaster and was never popular. The local vicar, Reverend Benjamin Armstrong, obtained permission in 1880 to pull the building down. The spring was then protected by iron railings, but fell out of use and became choked with weeds. Since 1950 it has been kept clear of weeds—although the railings still prevent access to the waters.
Dereham was quite an industrial town with companies such as Cranes, Hobbies, Metamec and Jentique making the town their home. Sadly they have all since closed or moved from Dereham.
The industry came with the railway and the remnants of the once massive marshalling yards are now in the safe hands of The Mid Norfolk Railway who continue to expand and restore much of the old infrastructure as well as running regular train services to nearby Wymondham.
There has always been an active music scene in Dereham with the Wellington club (below the cinema) hosting acts such as Jimi Hendrix, Amen Corner, The Jeff Beck band featuring Rod Stewart, Cream, Pink Floyd and many more. With the Dereham Blues Festival now in its seventh year this is a tradition we are loving to continue.
---
Where to Stay
Hotels
Several of our venues in Dereham also offer accommodation:
The George Hotel and Restaurant
The Kings Head Hotel (also offers camping)
​Dereham also has other national hotels in and around town.
Guest houses / bed and breakfast
Glendower House is very central and offers private and self-catering apartments perfect for just a night, or a longer stay. With secure parking, free WiFi and a very convenient town centre location. See: www.glendowerbb.com
Holiday Lets, Camping & Caravaning
Bylaugh Country Park caravan & camp site - spacious and well-maintained caravan and camp site offering a peaceful and relaxing taste of Norfolk life
Yaxham Waters Holiday Park - Set in 15 acres of stunning tranquil countryside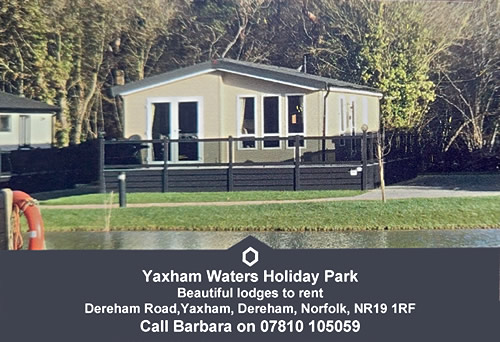 For lists of local guest houses, bed and breakfast and alternative camping and caravan sites, see the About Dereham website.
Getting Around
The venues for the festival are all within walking distance so you won't need to worry about not seeing your favourite act in time. But for those of you who live further afield or if you just want to have a look at what the rest of Norfolk has to offer here's how you can get around:
Taxis:
There are a few taxi stations in the town centre and numbers of independent taxis are available. Probably the best are Dereham Taxis on Church Street. But book early - they have told us they get very busy over the festival! You can contact them on 01362 696161.
Buses:
Buses run regularly from the main bus stop in the Market Place to and from Norwich, Kings Lynn, Great Yarmouth and Lowestoft stopping via towns and villages en route. For up-to-date timetable information visit First Group or Konnectbus, or see the Transport section of our FAQ's page.
---
Places to eat
Dereham has a wide range of eating choices. From fast food on the hoof, healthy or otherwise, takeaways, kebabs, Chinese and pizzas, champion fish and chips shops and several restaurants, including a Tapas bar and a Thai restaurant. Our own favourite is the Bombay just off the High Street on Norwich. It's probably the best Indian Restaurant in Norfolk - and the friendliest, so we advise you book for this, even if you plan to eat early!
---